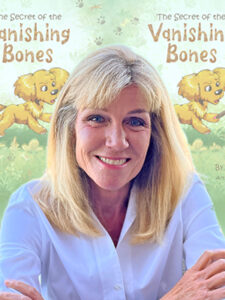 Amy Jussel has worked in media her whole life, beginning with journalism at a local ABC news affiliate, extending to a wide array of roles writing, producing and creating media messages of all kinds, from print and broadcast advertising to greeting cards, games, feature stories, curriculum creation and editorial content.
Known as an "idea hamster" for churning fresh copy and concepts on a constant spin of projects, Amy came back to her roots in journalism founding ShapingYouth.org in 2006 as a media literacy and critical thinking resource for educators and families.
Shaping Youth houses over 1000+ deeply researched articles, opinions, insights and practical hints on navigating media's powerful influence with children, helping readers understand that all media is a construct, produced with a point of view.
She holds a Communications degree and a passion for all creatures great and small, often found at the dog park or on nature trails percolating ideas for her next media ventures.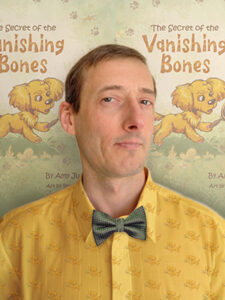 Ilya Fortuna graduated from the Academy of Fine Arts and Architecture, painting department in Kyiv, Ukraine. He worked in advertising and game production creating games for Disney (2005, Mobile Football Goal!) and Cartoon Network (2012, Behold the wizard!)
Ilya has been a freelancer since 2012, creating his own games and illustrating about 15 children's books published around the world. Some of the many children's characters he's brought to life include Three Lazy Pigs and an unusual boy made of a sea drop in the recycled adventure series Beyond the Sea.
He lives with his family in Kyiv, loves guinea pigs and enjoys collaborating on creative projects like this series from afar. More of Ilya's dynamic work can be seen at Fortuna Lion Game Studio or in his adorable Etsy shop Two Guinea Pigs for Kids.